As the darker winter months start to set in, many Canadians begin to dream of sunshine and blue skies. It's easy to understand the appeal of escape after one too many pre-dawn alarms, and what better way to get some relief than with a break somewhere sunny?
For many in the Central and Eastern portions of Canada, the closest driveable destination that offers sunshine during the winter is Florida, and its entertainment capital, Orlando. While Orlando weather may not always be as warm as we hope, there is a high chance of bright blue skies and sun that makes the drive worthwhile.
For our last escape to Florida, we tried a different driving route, through Windsor. This route, which is often totted by adherents as safer and less snow-prone, was a disappointment. The sameness of the landscape made the miles crawl by and the only saving grace was the different roadside stop options. While the I-75 may be a reasonable choice if there is a storm predicted through the mountains, I would suggest that the combination of flat roads, lower speed limits, and Atlanta traffic make this route a distant second behind the more direct and entertaining I-95 option.
After more DVDs than any sane person should watch in a row, we arrived in Orlando, ready to embrace the sunshine. This trip we continued our adventures outside the Mouse, with a visit to their most direct rival theme park, Universal Orlando.
Universal Orlando has seen an explosion of growth in the last 10 years, with the additions of two Wizarding Worlds of Harry Potter and the immersive Simpson's area. With another new area, dedicated to the world of Nintendo, in development, it seemed like a good time to revisit the park.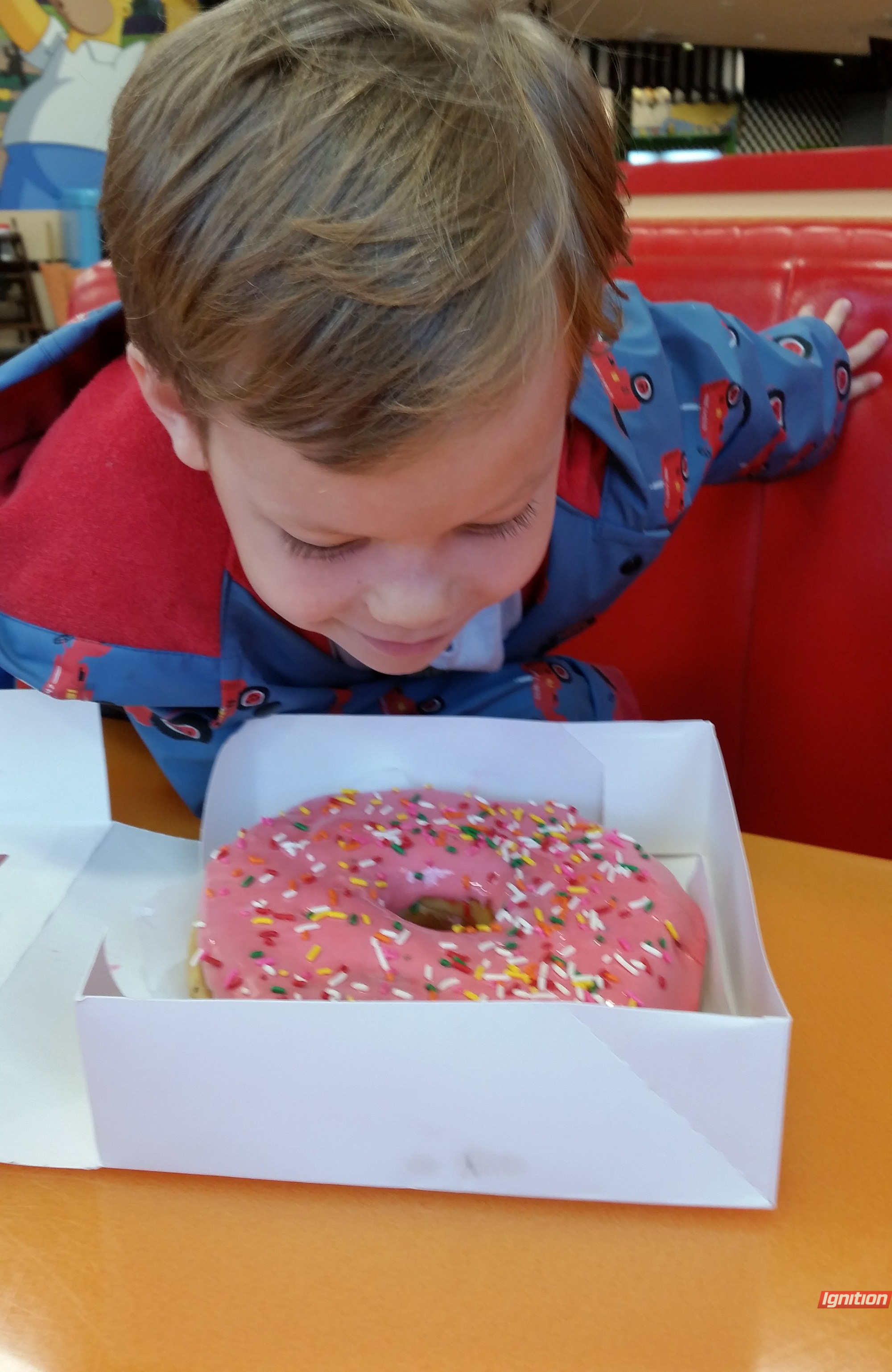 We have fond memories of Universal Orlando from 2008, with its whimsical Dr. Seuss landing and Curious George playscape. However, we were not prepared for the excitement and energy of the renewed Universal offerings.
Our children, who now include an official tween, were delighted to explore a park they hadn't visited in a decade. We were lucky to be able to stay at Cabana Bay, one of Universal Orlando's newer on-site hotels. As a value property it does not include the unlimited Xpress pass ticket, however, the resort itself was lovely. With large rooms that include a sitting area and mini-kitchen, it's easy for families to feel at home. The visually appealing pools and lazy river will tempt you to simply spend the day relaxing at the resort. If you're so inclined there is even a Big Lebowski themed bowling alley for guests to enjoy!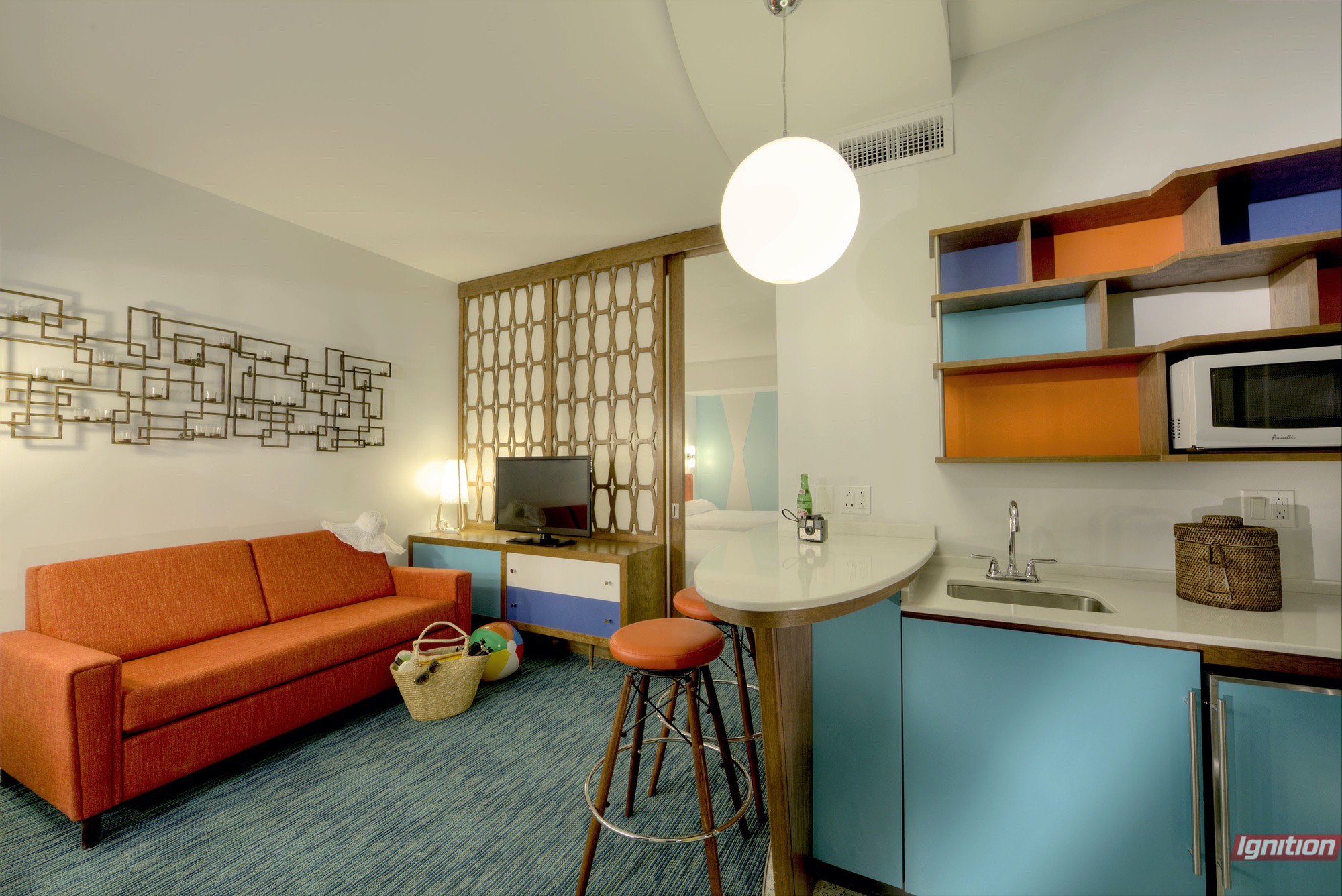 For guests who want to make the most of their park time however, there are frequent shuttles to the two Universal Orlando theme parks, as well as a walking path (which takes about 20 minutes and is stroller accessible). Cabana Bay guests are also able to enter the Wizarding World of Harry Potter an hour before day guests, which is a perfect way to jump-start your morning!
As an enormous Potterhead, I was beyond excited to finally experience the Wizarding world of Harry Potter. I had waited until my children were big enough to experience the rides with me, anticipating that they would love the books as much as me. Fate had other plans, and it turns out my children (although huge readers) do not share my devotion to The Boy Who Lived. Their ambivalence towards Harry Potter did not, however, impact their enjoyment of the park areas.
There is no doubt that Universal's imagination and incredible visual storytelling in the Wizarding Worlds changed the way guests experience theme parks. Despite having only casually watched the movies my children were awed by the layers of detail – turn a corner and find a magic fountain, look up and see knitting needles working without hands, go to the restroom and find it themed to antique British plumbing. And that's to say nothing of the marquee rides.
In the Hogsmeade area, in Islands of Adventure, guests can explore a shockingly-immersive ride through the Hogwarts castle. With unique ride technology that pivots and moves riders through highlights of the earlier movies, it's easy to see why many fans plan to spend large portions of their day riding again and again. Be warned, you must rent a free locker before boarding the ride, so be sure to account for that time when making your plans.
In Diagon Alley, in Universal Park, Escape from Gringott's offers perhaps the best ride experience anywhere. My family, even the kid who is easily scared, could not get enough! We rode over and over and over, seeing new details each time and delighting in the smooth movements and fast-paced storyline. After being let down by the hype for other recent rides like Disney's Seven Dwarves Mine Train, I can say unequivocally that this ride is worth any amount of wait time.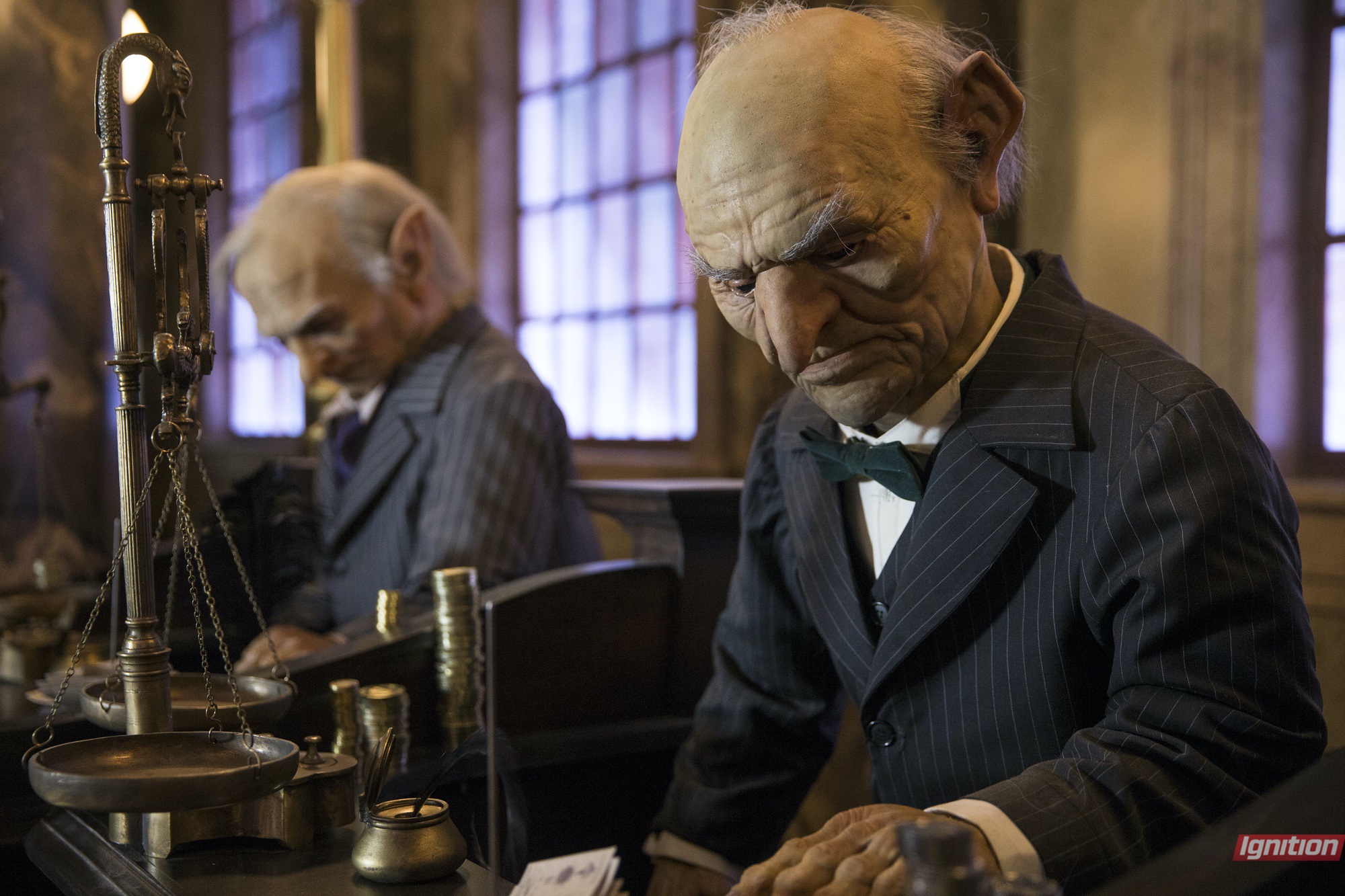 Another highlight was the Three Broomsticks Tavern in Hogsmeade. With details galore it's easy to feel transported. The combination of atmosphere and solid food choices made this a hit!
Outside the Wizarding Worlds, Universal's two parks had a lot to explore – from the rebuilt Hulk coaster to the giant pink doughnut at the Simpson's Lard Boy Donuts, there is something for everyone in your party! Car enthusiasts will be excited to learn that Orlando's Fast and Furious Supercharged has opened. The new ride, which is patterned on the ride at Universal Hollywood, but with newer smoother ride technology, brings guests into a street race featuring modified cars and the familiar FF family. The ride queue features lovingly recreated scenes from the franchise and a number of unique cars built especially for the ride. In many ways, the queue is the highlight for car fans, who may want to allow extra time to take photos of all the builds.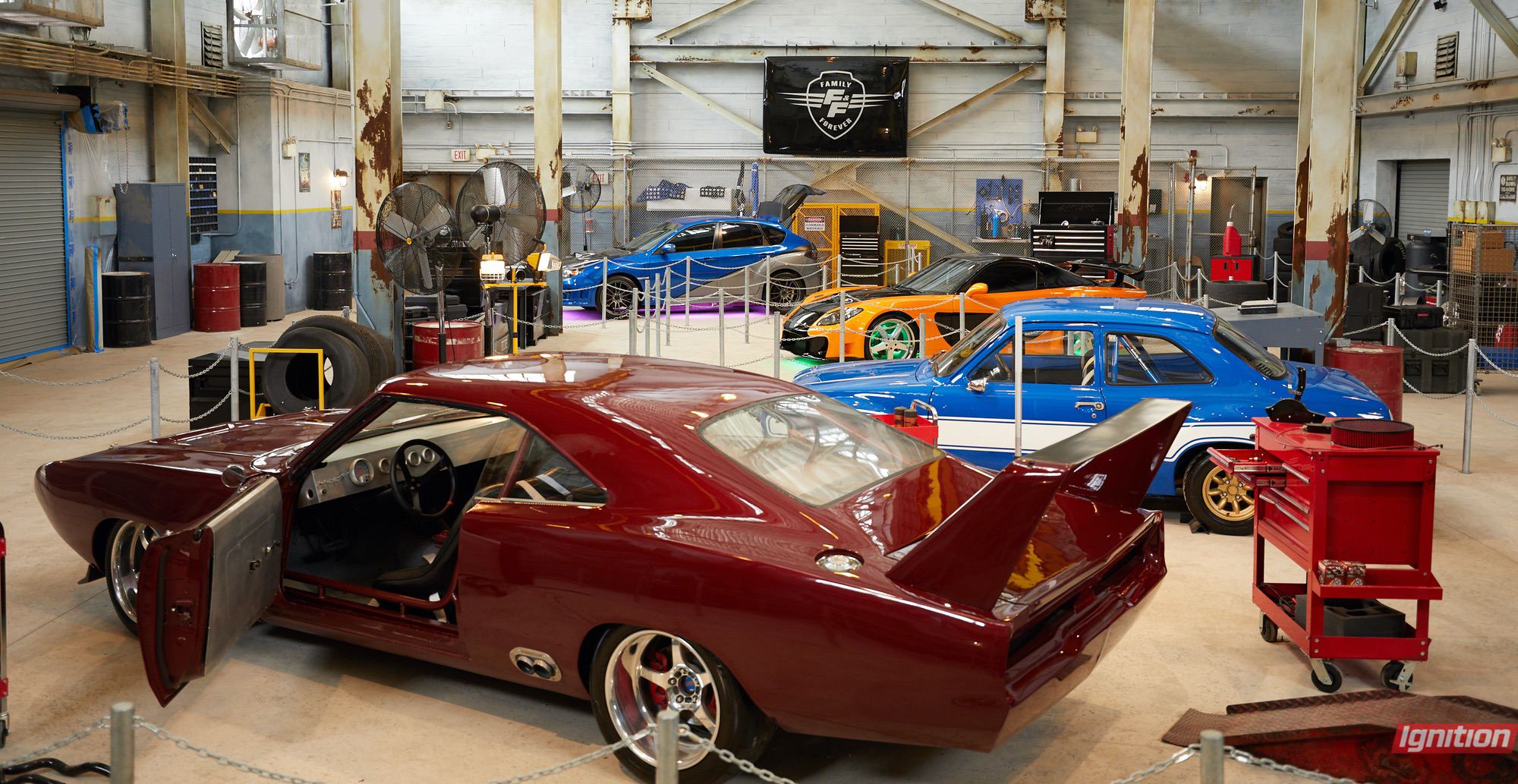 Universal's City Walk, an area that connects the two theme parks, but which does not require an admission ticket, boasts a vibrant nightlife scene, with everything from live-band karaoke, to dance clubs, to a Margaritaville location. There are also great food options, including Red Oven pizza and Portland's Voodoo Doughnut.
https://www.instagram.com/p/BqqboNthLw3/
Overall, Universal Orlando offers the kind of immersive experience that allows winter-weary guests to forget about shovels and frozen pipes for a while. With rides unlike anything else in North America, Universal has set itself apart and created a truly memorable guest experience. As a bonus, they often have last-minute special offers for Canadians – so next time you just can't bring yourself to shovel your driveway, take a look at Universal for a sunny escape.