I'm going to be upfront – my family and I have driven to Orlando and back at least seven times. I say at least, because somewhere along the way we lost count. Clearly, this is a drive we are comfortable with and that we enjoy. For this trip, we had the opportunity to try a new ride – a beautifully built-out Kia Sedona. As a Honda Odyssey owner, I was interested to see how the vans differed.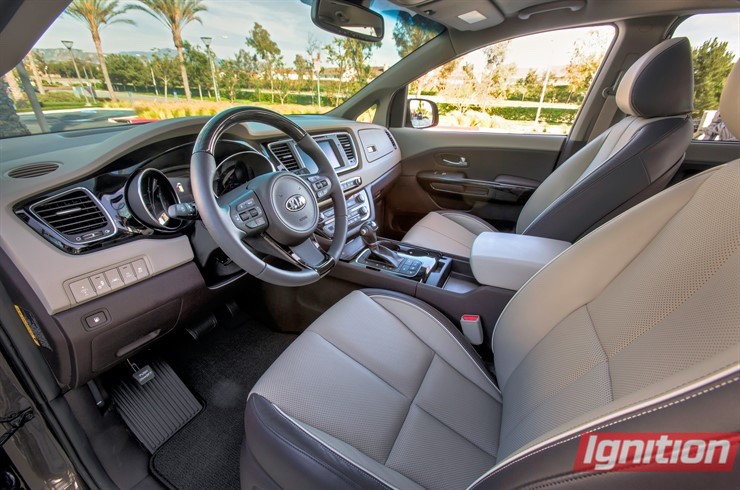 The Sedona, which was redesigned in 2015, is now considered comparable to both the Odyssey and the Sienna, both in terms of features and price. The styling on the model we drove was wonderful – leather seats, cameras all around for added visibility, window shades to keep the sun out of little eyes, and even a cooling box to avoid "hot apple juice" meltdowns. The downside, for us, was the seat set up. In our Odyssey, we use three latched seats across the middle row of the van. While this occasionally leads to some screams of "he's touching me!" it largely avoids the "I can't reach the snack/see the screen arguments." The Sedona, on the other hand, has two very well appointed captains chairs in the middle row, complete with a recline option. While this is great for extended family and older children, it does little for kids in car seats, who can't enjoy the beautiful leather or the recline.
In terms of the ride, the Sedona drove well. I find our Odyssey drives like a car – nimble and fast at turns and on ramps. The Sedona was similar, with smooth handling and good pick up on acceleration. The integrated navigation was great and we enjoyed the many steering wheels controls. One obvious disadvantage of the Sedona was the lack of an integrated entertainment system. Although there were many plugs to charge devices with, there was no central screen. This left us reliant on ipads and the like to get us through the long drive. The mileage from the Sedona was also good and the very comfortable front seats made the many hours go by quickly.
Even with the enjoyable drive, the best part of driving to Orlando is arriving. Orlando, to many Canadians, is synonymous with Disney World. Here again, I should be upfront. I am a Disney addict: we have held Disney World annual passes for several years, my children and I can name the best use of a fast pass in each Disney park off the top of our heads, and I can name the characters at any given character meal without hesitation. Despite this, on this trip we decided to try something new.
For this trip, we chose to stay away from our friend Mickey and see what else this region has to offer. Orlando is touted as the number one vacation destination in America. With more than 66 million visitors last year and 454 hotels, clearly Orlando has much to offer outside of Disney. Given our built-in audience of elementary school kids, we looked for attractions that were new to them and that might offer something different and exciting.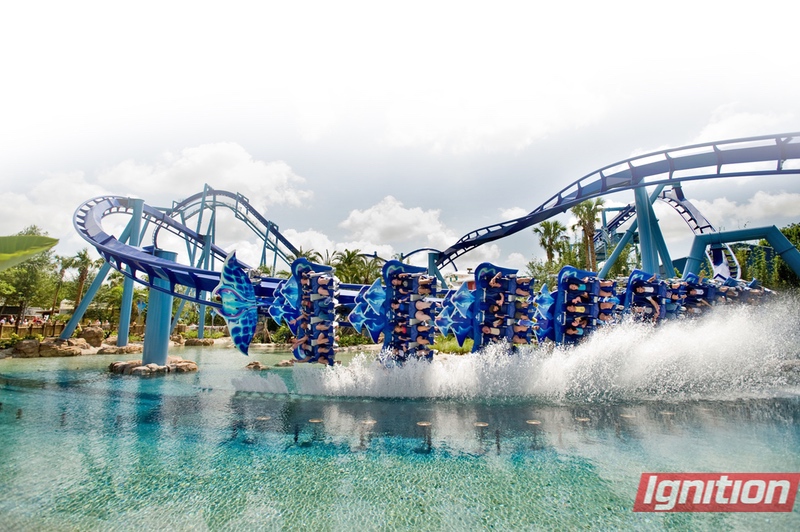 SeaWorld was a good option, in that it was close to our home base, and our children haven't visited since they were toddlers. In addition to the many shows you might expect, there are also many large and unique coasters to explore. We enjoyed the Manta rollercoaster that is themed to a stingray and also the wonderful Penguin habitat that allows you to cruise through a large display with varieties of penguins. The lighter crowds meant we didn't have to worry about fast passes or a touring plan, we could simply walk from section to section and experience the park at our own pace. The food options at SeaWorld are much more limited than the Disney parks, but there was a wonderful "Underwater" themed bar and grill, Sharks. The bar itself is an aquarium and there are sharks visible throughout the bar and restaurant seating areas, making it visually interesting for kids as well as adults.
https://www.instagram.com/p/BrREjN0nCAQ/
After a long hot day at SeaWorld, a water park seemed like an obvious choice for exploring. What you may not be aware of is that many of the top hotels in Orlando have such large pool areas that they qualify as water parks in their own right. We stayed at the Marriott World Center on this trip and it's recently renovated water complex did not disappoint. The main pool area has an absolutely massive main pool, a separate water slide tower with three slides including a speed slide, and a kid's interactive water zone with a mini slide and very warm water. What this list doesn't explain is the amount of fun this pool area is. First, there is plentiful seating comprised mostly of fully padded loungers, second there is a full restaurant and bar adjacent to the pool (and servers who are only too happy to bring your drink directly to your chair), third, there are several whirlpools scattered around the complex, complete with their own seating and landscaping. This lavish complex is a wonderful place to spend a day and there are many other resorts have emulated their example.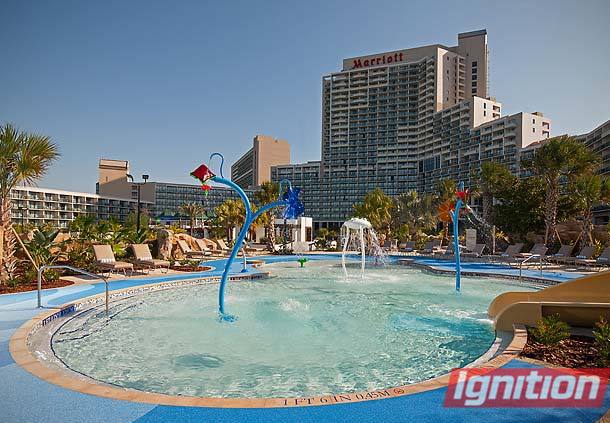 After you've worn your family out at the pool, you may be able to squeeze in time for the second largest attraction in Orlando after theme parks – shopping. Orlando boasts several outstanding mall complexes, full of every chain you can imagine. They even have an American Girl store that includes a restaurant, potentially saving you a trip to New York. However, the most unique shopping area in Orlando is undoubtedly the new Disney Springs. Formerly Downtown Disney, the area was re-launched this year with new areas, outstanding new restaurants, and many new shopping choices. While you won't find as many choices as at a regular mall, this outdoor shopping complex has many things you can only find there, including the World of Disney store which has everything you could ever want in terms of memorabilia.
https://www.instagram.com/p/BsV0cuNAgnF/
Finally, I should mention the myriad of dining options. Orlando has every chain restaurant you can imagine and many novelty restaurants you have likely never heard of (please see the list of most entertaining restaurants!) With everything from phenomenal buffets, including the incomparable Sweet Tomatoes, to Brazilian Steakhouses, Orlando has something wonderful for every taste and budget. Orlando also offers innovative options, including The Cowfish at Universal's Citywalk, which mixes sushi and burgers with delightful results and Jiko at Disney's Animal Kingdom Lodge, which offers an upscale interpretation of African cuisine with views of a savannah.
Clearly, Orlando has more to offer than Disney. The long drive may seem daunting, but with proper planning and a great vehicle, it is easy to overcome. Once you are basking in the sunshine surrounded by entertainment options, you will be amazed at the variety of experiences available. Perhaps you can share our tradition of using the drive home to decide what to explore on your next visit!