It seems as if Florida is always coming up with more to offer. We have travelled to Florida at least twice a year for about 10 years now, and every trip still feels too short. With the recent announcement of a large slate of special offers for Canadians, it seems that there is even more to do. This article will look at some of the deals and offer some suggestions on how to get the most bang for your buck in the Sunshine State.
For many Canadians, Florida is synonymous with Walt Disney World. As a Disney devotee, I can easily see why. Disney World has not just four immersive theme parks, but 10s of outstanding hotels and a shopping district, Disney Springs, that makes it easy to stay entirely in the "Disney bubble." Disney is currently undergoing a period of expansion, with many new park areas slated for arrival in the next two years. Pandora, which opened in early 2017 at Disney's Animal Kingdom, has set the bar very high for other new additions.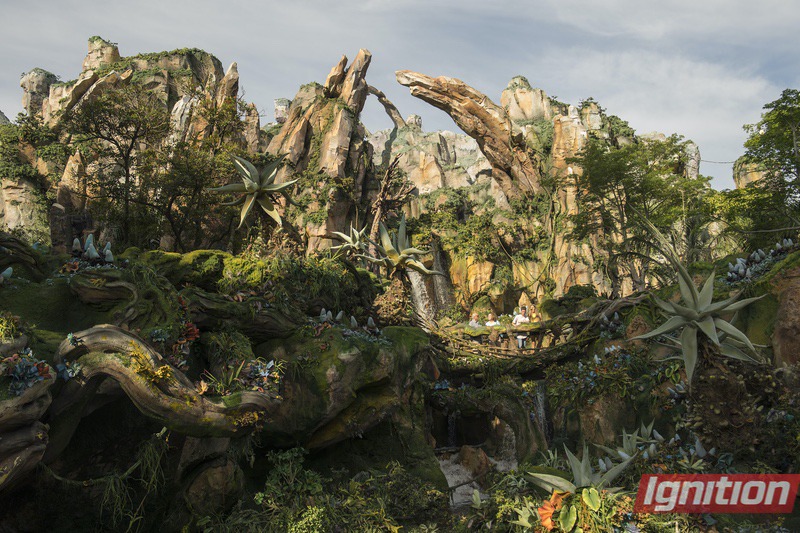 Our family was lucky enough to visit Pandora early this fall and can attest that the level of detail in the area is impressive. With fanciful vegetation, waterfalls from floating islands, and bioluminescence at night, visitors can easily forget they are in Orlando while exploring. The Pandora area only includes two rides, the Naa'vi River Voyage and Flights of Passage, but both are worth the line time. The River Voyage is a classic Disney dark ride, much like It's A Small World. Riders are boarded into boats that wind gently through a meticulously detailed Pandoran forest. The audio-animatronics are amazing and the music sets a serene vibe. Even more impressive, however, was the Flights of Passage ride. The queue for the ride is set up to accommodate about 2.5 hours worth of guests, an indication of how popular Disney thinks this ride will remain.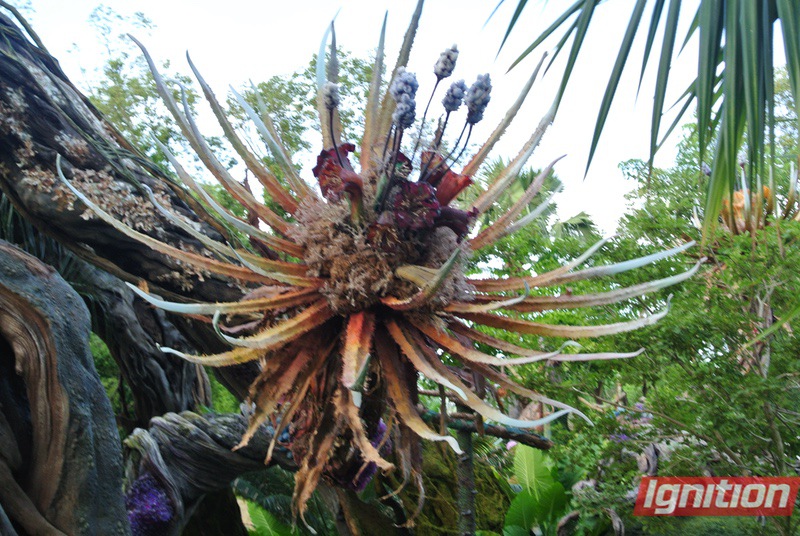 Given the ride technology, it seems likely that it will indeed continue to attract large crowds. Riders first wind their way through an immersive queue, complete with waterfalls, science labs, and detailed story lines. Once at the front, riders board their own banshee (a ride vehicle much like a large scale rocking horse) with 3-D glasses. The ride then takes guests on a swooping tour of Pandora from the perspective of a banshee rider. While I was concerned about the speed and drops (since one of our kids is a notorious ride chicken), I needn't have worried. Even our most reluctant child was so amazed by the scenery and sensations that he begged to go again!
With the new Toy Story Land, at Disney Hollywood Studios and Star Wars Land set to open in late 2019, it seems safe to say that Canadians will continue to flock to Disney World. Luckily, Disney is currently offering a special 4-day ticket to Canadians. Although the saving don't quite equal out to the current exchange rate, it certainly takes a bit of the sting out of it. However, there are date restrictions on the ticket, and Canadians should assume there won't be further discounts once the much-anticipated Star Wars Land opens late in 2019.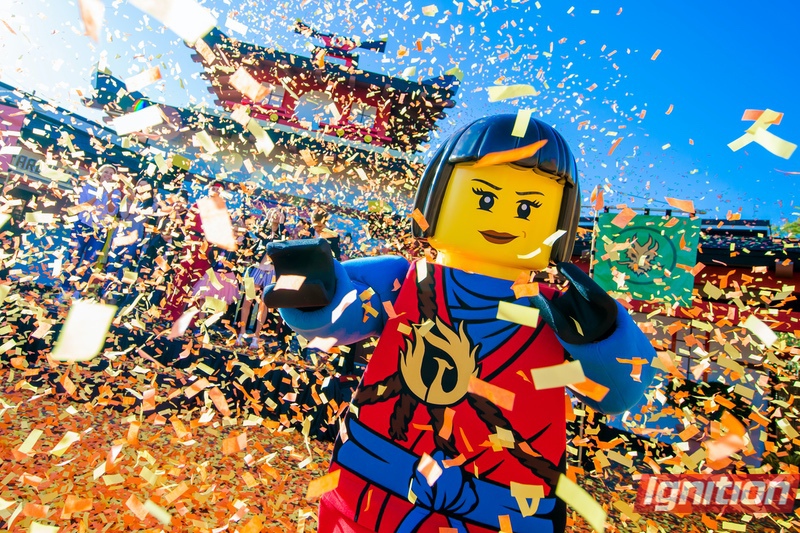 Disney is, of course, not the only theme park in Florida by any stretch of the imagination. On our last trip we had the chance to explore Legoland, a new park to us. Set at the site of, the now-defunct, Cypress Gardens, Legoland is an easy drive from the Orlando area. The day we visited was a weekday at off-peak and the crowd level could not have been better. There were minimal waits for any ride and plenty of seating for shows. Like most kids, ours love Lego – the sets, the books, and the shows. So we were excited to explore the Chima ride and the new Ninjago area. The Chima ride, which was one of the few rides with a longish-line, was a slow moving, flat boat ride where riders work their own squirter guns to blast "Chi" cubes. While the water squirters were fun, and the resulting spray was cooling, the ride itself wasn't quite as interactive as you might hope. There are no scores, and the story ends rather abruptly. Despite this, parents of Chima fans will need to include the ride in their plans.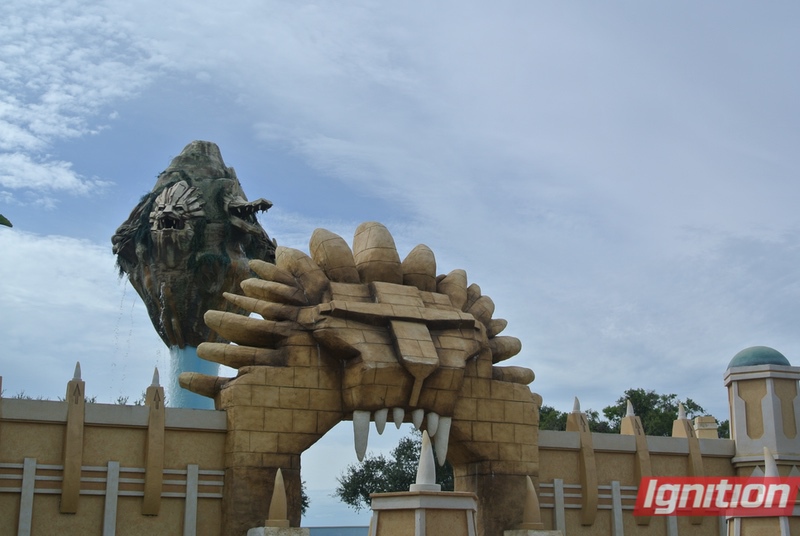 The new Ninjago ride was a hit with our crew. This ride invites guests to board a vehicle equipped with laser blasters which they then use to help navigate a battle. The 3-D glasses make the ride immersive and the vehicle was not terribly fast making it an easy sell for the ride chicken. There are also meet and greets for the Ninjago characters, which were well received by our kids. Perhaps the biggest hit of the park, however, was the Coastersaurus, which is one of the few rides remaining from Cypress Gardens. With a quick pace, but no loops, this classic wooden coaster was a highlight that we rode many times over. Legoland also has large indoor areas for building, which were wonderful given the heat and rain. Overall, Legoland provided a fun day away from Orlando. Canadians visiting this winter can take advantage of several special offers, including 24$ off a two-day ticket if purchased in advance.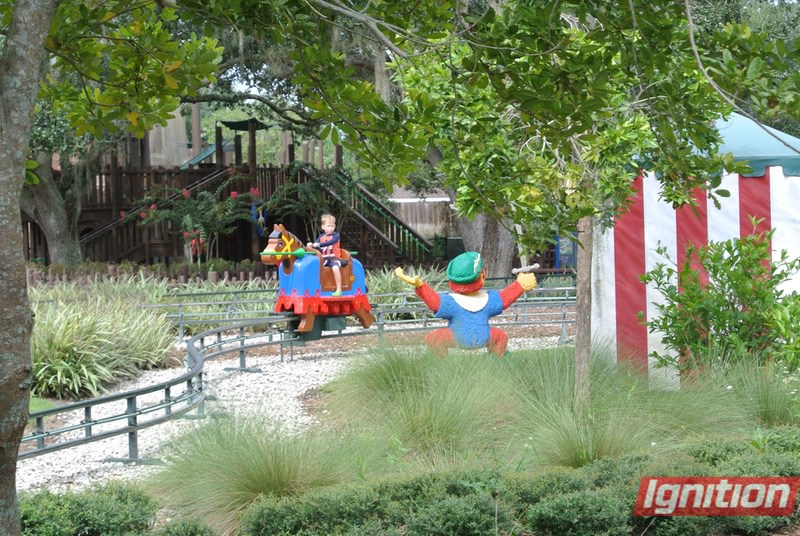 Another park offering great deals for Canadians this winter is Seaworld and its sister waterpark Aquatica. On our last trip we visited Aquatica for the first time in about 9 years. On our previous visit, I remember enjoying the lazy river and the toddler area. This time, with much larger kids in tow, we were able to explore some of the more adventurous slides. Luckily Aquatica has many options for thrill seekers, with everything from feet-first, floor-dropping slides where you race three friends to the bottom, to mat racers were 16 riders are timed going down to the finish. Along with all the fast-paced fun, Aquatica also has tube slides, a slow lazy river, a fast lazy river, and family raft rides. I would recommend visitors consider a locker or a portable safe such as the Aquasafe, since you will inevitably have to leave your phones and wallets at your chairs. Also, be aware you will need to bring your own towels and the line for change rooms can be quite long. Canadians are able to take advantage of special ticket pricing and two-day park deals such as a $99 ticket that includes two full days at any two Seaworld parks (you can even get all day dining at both by choosing the $139 option!)
https://www.instagram.com/p/BpZkaZGgXCh/
For other deals we sure to check out visitorlando.com, which includes a complete listing of deals for Canadians. Also, don't be afraid to ask your resort if they are offering a Canadian promotion, as it seems more properties are adding specials aimed at Canadians every day.